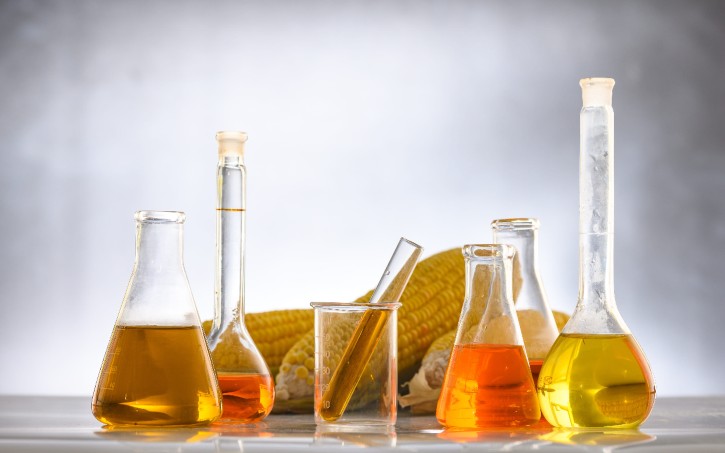 BMC Series is proud to present the focus issue dedicated to food science and nutrition. Browse our biology and medical titles for insight into recent research in the field, including food science, production and safety, food assistance and insecurities, probiotics, the gut, nutrition, diet and their effect on lifestyle and health.
BMC Series Blogs
Sexual minority women experience disparities in food insecurity and food assistance
An author blog on a study published in BMC Public Health is among the first to document disparities in food insecurity and emergency food assistance in sexual minority women.


Research articles

On Biology:
PhyteByte: identification of foods containing compounds with specific pharmacological properties
Kenneth E. Westerman, Sean Harrington, Jose M. Ordovas & Laurence D. Parnell
BMC Bioinformatics 21:238 (2020)
Full text PDF

Generation of an engineered food-grade Lactococcus lactis strain for production of an antimicrobial peptide: in vitro and in silico evaluation
Abbas Tanhaeian, Mehdi Mirzaii, Zana Pirkhezranian & Mohammad Hadi Sekhavati
BMC Biotechnology 20:19 (2020)
Full text PDF

Consumption of anthocyanin-rich beverages affects Nrf2 and Nrf2-dependent gene transcription in peripheral lymphocytes and DNA integrity of healthy volunteers
Isabel Anna Maria Groh, Tamara Bakuradze, Gudrun Pahlke, Elke Richling & Doris Marko
BMC Chemistry 14:39 (2020)
Full text PDF

Evolutionary and developmental considerations of the diet and gut morphology in ceratophryid tadpoles (Anura)
Marissa Fabrezi & Julio César Cruz
BMC Developmental Biology 20:16 (2020)
Full text PDF

Effect of food limitation and reproductive activity on fecal glucocorticoid metabolite levels in banded mongooses
Pete N. Laver, André Ganswindt, Stefanie B. Ganswindt & Kathleen A. Alexander
BMC Ecology 20:12 (2020)
Full text PDF

The influence of developmental diet on reproduction and metabolism in Drosophila
Peter Klepsatel, Diana Knoblochová, Thirnahalli Nagaraj Girish, Heinrich Dircksen & Martina Gáliková
BMC Evolutionary Biology 20:93 (2020)
Full text PDF

Fermented fish oil suppresses T helper 1/2 cell response in a mouse model of atopic dermatitis via generation of CD4+CD25+Foxp3+ T cells
Sang-Chul Han, Gyeoung-Jin Kang, Yeong-Jong Ko, Hee-Kyoung Kang, Sang-Wook Moon, Yong-Seok Ann & Eun-Sook Yoo
BMC Immunology 13:44 (2012)
Full text PDF

Influence of food matrix type on extracellular products of Vibrio parahaemolyticus
Rundong Wang, Lijun Sun, Yaling Wang, Yijia Deng, Zhijia Fang, Ying Liu, Qi Deng, Dongfang Sun & Ravi Gooneratne
BMC Microbiology 18:65 (2018)
Full text PDF

Effect of drought stress on the genetic architecture of photosynthate allocation and remobilization in pods of common bean (Phaseolus vulgaris L.), a key species for food security
Jorge C. Berny Mier y Teran, Enéas R. Konzen, Antonia Palkovic, Siu M. Tsai, Idupulapati M. Rao, Stephen Beebe & Paul Gepts
BMC Plant Biology 19:171 (2019)
Full text PDF

Fishing for iodine: what aquatic foraging by bonobos tells us about human evolution
Gottfried Hohmann, Sylvia Ortmann, Thomas Remer & Barbara Fruth
BMC Zoology 4:5 (2019)
Full text PDF

On Medicine and Health:
Impact of genetic mutations and nutritional status on the survival of patients with colorectal cancer
Mariana Abe Vicente Cavagnari, Tiago Donizetti Silva, Marco Antonio Haddad Pereira, Luísa Jacques Sauer, David Shigueoka, Sarhan Sydney Saad, Katia Barão, Carla Caroline Dias Ribeiro & Nora Manoukian Forones
BMC Cancer 19:644 (2019)
Full text PDF

Attitudes and treatment practice of general practitioners towards patients with obesity in primary care
Maria Schwenke, Melanie Luppa, Alexander Pabst, Franziska D. Welzel, Margrit Löbner, Claudia Luck-Sikorski, Anette Kersting, Matthias Blüher & Steffi G. Riedel-Heller
BMC Family Practice 21:169 (2020)
Full text PDF

Factors to consider during the implementation of nutrition and physical activity trials for people with psychotic illness into an Australian community setting
Doreen Mucheru, Samantha Ashby, Mary-Claire Hanlon, Mark McEvoy & Lesley MacDonald-Wicks
BMC Health Services Research 20:743 (2020)
Full text PDF

Interaction of nutritional status and diabetes on active and latent tuberculosis: a cross-sectional analysis
Rachel W. Kubiak, Sonali Sarkar, C. Robert Horsburgh, Gautam Roy, Mario Kratz, Ayiraveetil Reshma, Selby Knudsen, Padmini Salgame, Jerrold J. Ellner, Paul K. Drain & Natasha S. Hochberg
BMC Infectious Diseases 19:627 (2019)
Full text PDF

Aims, design and preliminary findings of the Hellenic National Nutrition and Health Survey (HNNHS)
Emmanuella Magriplis, Ioannis Dimakopoulos, Dimitra Karageorgou, Anastasia-Vasiliki Mitsopoulou, Ioanna Bakogianni, Renata Micha, George Michas, Triantafyllia Ntouroupi, Sophia-Maria Tsaniklidou, Kostantina Argyri, George Danezis, Constantinos Georgiou, Demosthenes B. Panagiotakos, Antonis Zampelas, HNNHS Contributors & HNNHS Advisory Committee
BMC Medical Research Methodology 19:37 (2019)
Full text PDF

Healthy adult vegetarians have better renal function than matched omnivores: a cross-sectional study in China
Kaijie Xu, Xueying Cui, Bian Wang, Qingya Tang, Jianfang Cai & Xiuhua Shen
BMC Nephrology 21:268 (2020)
Full text PDF

A longitudinal study of fruit juice consumption during preschool years and subsequent diet quality and BMI
Li Wan, Phani Deepti Jakkilinki, Martha R. Singer, M. Loring Bradlee & Lynn L. Moore
BMC Nutrition 6:25 (2020)
Full text PDF

Effect of food on the pharmacokinetics of omeprazole, pantoprazole and rabeprazole
Dolores Ochoa, Manuel Román, Teresa Cabaleiro, Miriam Saiz-Rodríguez, Gina Mejía & Francisco Abad-Santos
BMC Pharmacology and Toxicology 21:54 (2020)
Full text PDF

The physical activity and nutrition-related corporate social responsibility initiatives of food and beverage companies in Canada and implications for public health
Monique Potvin Kent, Elise Pauzé, Kevin Guo, Arianne Kent & Royce Jean-Louis
BMC Public Health 20:890 (2020)
Full text PDF

Postprandial effects of a meal low in sulfur amino acids and high in polyunsaturated fatty acids compared to a meal high in sulfur amino acids and saturated fatty acids on stearoyl CoA-desaturase indices and plasma sulfur amino acids: a pilot study
Thomas Olsen, Cheryl Turner, Bente Øvrebø, Nasser E. Bastani, Helga Refsum & Kathrine J. Vinknes
BMC Research Notes 13:371 (2020)
Full text PDF

Bacterial fecal microbiota is only minimally affected by a standardized weight loss plan in obese cats
Moran Tal, J. Scott Weese, Diego E. Gomez, Myriam Hesta, Joerg M. Steiner & Adronie Verbrugghe
BMC Veterinary Research 16:112 (2020)
Full text PDF